Meet Our Team
Our friendly, dedicated, and energetic team is committed to working with you and your family to create a positive experience every time you visit our practice.
We welcome you with warm smiles to our practice!
---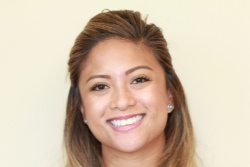 Sherri
Office Manager and Front Desk Receptionist
I assist our patients in any way possible while scheduling their appointments, filing insurance and financials, and coordinating care, in addition to generally making sure the office runs as smoothly as possible. I enjoy the relationships I've built with our patients and their families and hope that their experience here at Arlington Dental Associates is a positive one! My husband Sam and I enjoy walks with our puppy Mattie. I'm also a licensed yoga instructor and teach classes in a local yoga studio.
---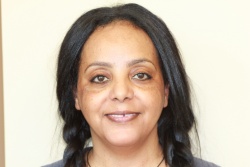 Gigi
Dental Assistant
I work alongside our doctors, assisting them with direct patient care. My patients' comfort is my top priority because I truly want them to have a good experience here. I care very much about their happiness, dental health, and overall wellness. I have three wonderful children and when I'm not in the office, I can often be found cooking, listening to music, or enjoying family time.
---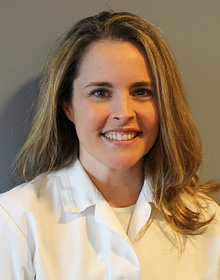 Sherry
Registered Dental Hygienist
I have worked in the dental field for about 20 years with experience in orthodontics, pediatrics and general dentistry. Here at Arlington Dental Associates, I provide our patients with regular cleanings, periodontal care, and patient education, which I believe is the most important. Giving my patients the tools they need to care for their teeth at home is a vital aspect of my job. I love being a part of this practice because we make people feel comfortable while at the same time remain professional and deliver outstanding dental care. I have been married to my husband, Pete, for 13 years. We have two small children, Sean and William. When I am not working I enjoy outdoor activities and spending time with family and friends.
---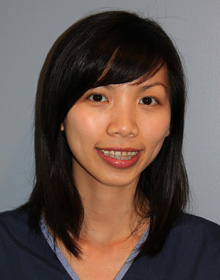 Quyen
Registered Dental Hygienist
I was introduced to the dental field during high school and worked as a dental assistant. I graduated from Virginia Commonwealth University in 2010 with a bachelor's degree in dental hygiene and joined the great team here at Arlington Dental Associates. I provide patients with routine dental cleanings, periodontal therapies, oral cancer screening, radiographs, and oral hygiene instructions, all to ensure they leave our office with the best possible dental health. The most rewarding part of my job is seeing a patient follow through on their home care and improve their oral health. My husband Dinh and I are newly weds. We love to travel and see the world. In my spare time, I enjoy arranging flowers, cooking, and spending time with friends and family.
---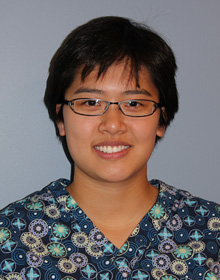 Courtney
Registered Dental Hygienist
I graduated from dental hygiene school at Virginia Commonwealth University/Medical College of Virginia in 2010 with clinical experience in a wide variety of diverse populations, and came away with a deep rooted desire to give back to the deserving community. None are more deserving that our wonderful patients here at Arlington Dental Associates! As a hygienist, it is my goal to arm patients with comprehensive knowledge they need to maintain good oral health while creating a respectful and sensitive environment. At home, I have a rescued two retired racing greyhounds named Gable and Liana . I enjoy spending my free time eating good food, playing video games, and flexing my creative muscles.